I remember the morning of the day we rescued Jakiro vividly. I said jokingly to Jon, "I think Quinn is lonely and needs a friend." I had been saying it for the past few days because my older cat, Quinn, had used to live with another cat and she loved playing with him. The move to Phoenix had been a little hard on her and it was taking her a little longer to adjust that I had hoped. I had been talking to him about getting another furry friend for months. Even coming into Arizona, we had assumed we would get a puppy together, but due to the weight restrictions of most of the apartments around the area, we decided to wait a little longer. Neither one of us wanted a small dog, we wanted a HUGE dog. The bigger the better. While Jonathan played around the idea of getting another kitty, I don't think either of us thought very seriously about getting another one at the time. We had only been in Arizona for about three weeks and were still learning the ropes of living here.
My job at the time had training at a Holiday Inn and it had been going on for about two weeks; the training started a week after we arrived. The whole time we had been training, I had no idea that there was a litter of cats living right outside the building. It just so happened that my car was in the shop this particular Friday, getting the bumper fixed. We joke now that it was destiny and Jakiro was meant to be in our lives.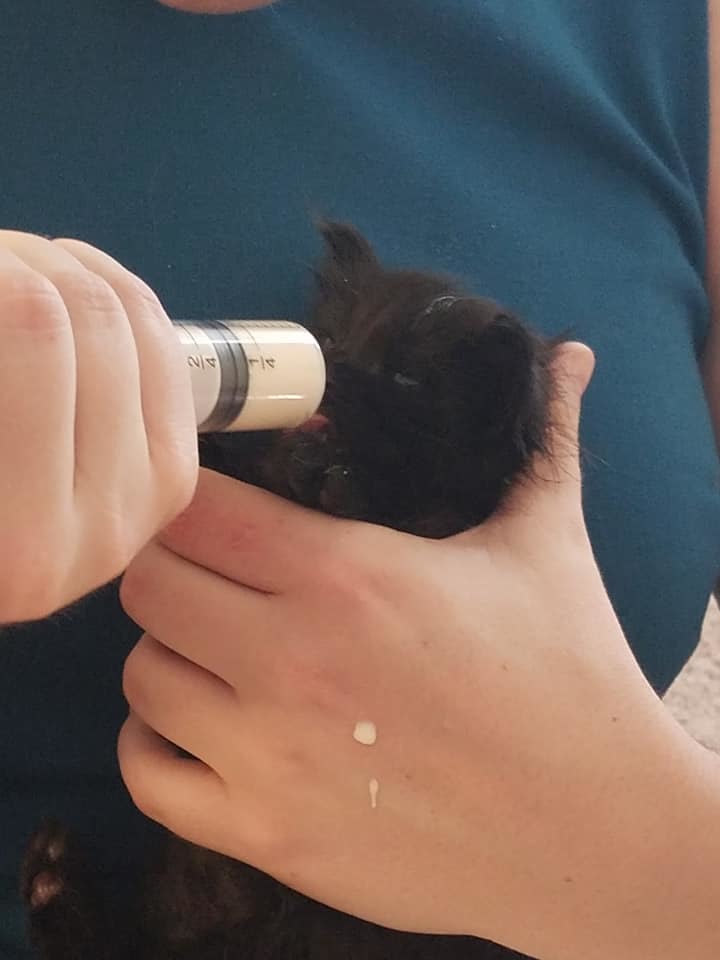 As I'm sitting outside, waiting for Jonathan, a thin black cat is hiding in the bushes. Her leg appeared hurt and it seemed like she hadn't eaten enough recently. The sight of her broke my heart. Keep in mind, its about 105 degrees outside. Just baking. I can't imagine a black cat with long fur does well in that heat. I'm on all knees trying to persuade the cat to get some attention with no avail. All of a sudden, a Holiday Inn employee comes up to me.
"You do realize there's a litter of kittens here and we are trying to get them homes."
The moment he said "kittens" I knew I was in trouble. He leads me over to an alcove in the side of the building and there they are. Two beautiful little black kittens. My heart automatically went out to brave little Jakiro. The moment he saw me, there was no fear, only curiosity. He let me rub his back and I picked him up. At the time, he was so small that I could fit him in the palm of my hand. Jakiro snuggled his head into my chest and I knew in that moment I was sold. How could I leave this little cutie to fend for himself in the heat? I doubted his mom provided enough food and security for him.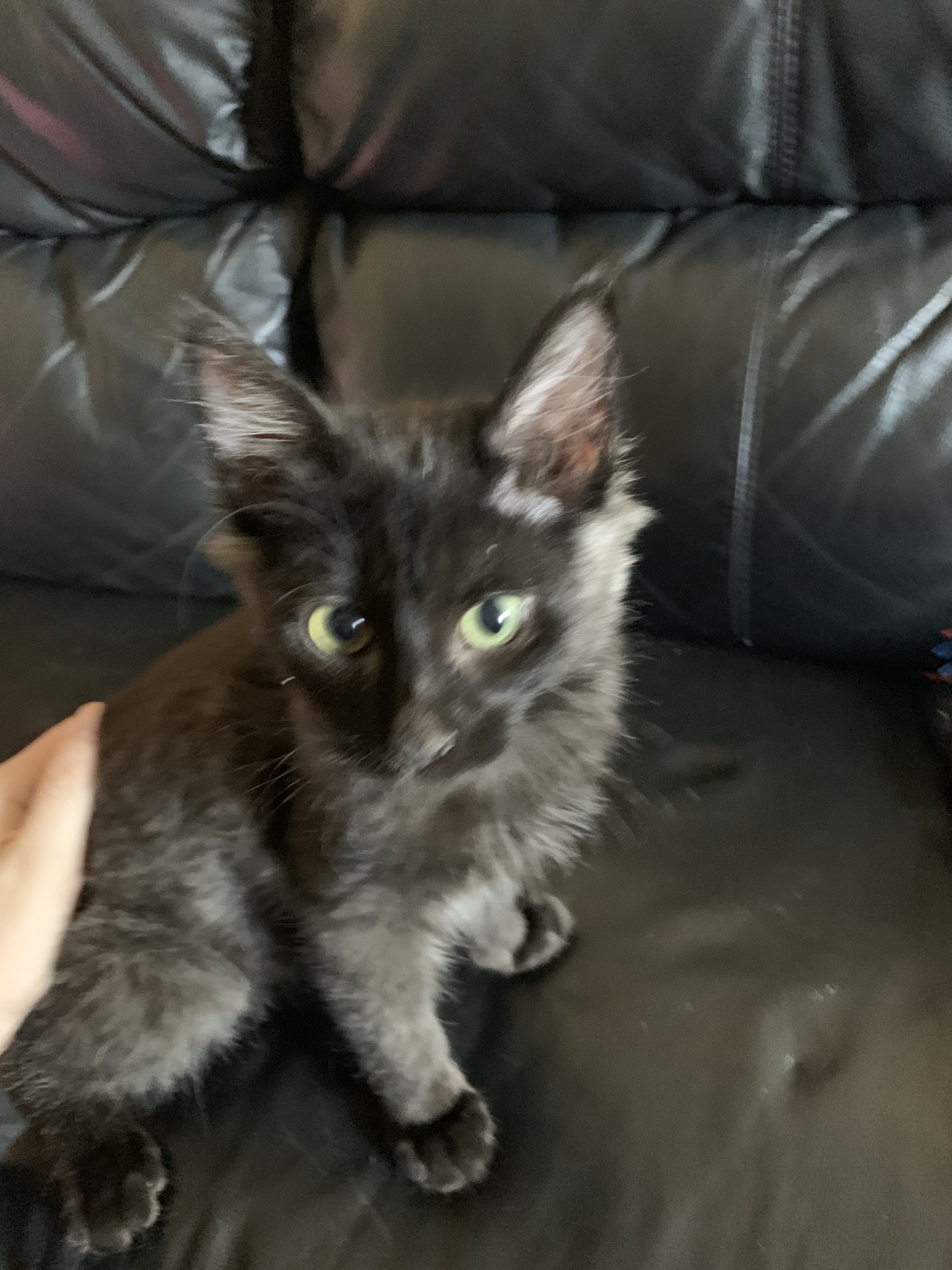 The Holiday Inn employee chuckled at the sight of me. One of my coworkers, just leaving the building, catches sight of me cuddling little Jakiro. By now, Jonathan has arrived and he sees me with the little baby and is sold as well. I think he knew the moment he saw me with the kitten that I was taking him home. My coworker took the other black kitten, a shy female, and we took this crazy critter we named Jakiro. The inspiration behind the name Jakiro is from Dota 2, one of Jon's favorite games. He has always been a huge Dota player and while I am more of a League player, I still enjoy playing Dota occasionally and with Jakiro in particular. We wanted to give him a slightly obscure name because I always find those more enjoyable and I think he really fits into his name.

I haven't a single regret about picking up this precious kitten. Everyday, he surprises me in some way. His recent hobby is to hang from the trash can by his paws. He is crazy and full of energy and climbs like a monkey. He keeps me on my toes but I would say getting him has been one of the best parts about our new life in Arizona.